What Clerk E-Automation Does
Automates the entire document extraction process using advanced data extraction technology, powered by machine learning (ML), natural language processing (NLP), and robotic process automation (RPA). Instead of taking days, thousands of pages of documents are automatically extracted, verified and processed in a few minutes.
Artificial intelligence (AI) and RPA platform
Built with Abbyy Flexicapture and UiPath, this enterprise scale platform offers excellent product life cycle support.
Trained document sets
We have hundreds of pre-trained documents sets available for different vertical markets. Start off with our pre-trained document sets and save time.
Document definitions
With an easy-to-use graphical user interface, users can quickly create new document definitions in minutes with no programming knowledge required.
Advanced Machine learning
Auto-learn capability enables the computer system to learn from past decisions, automatically update document definitions and find matches.
Natural language processing
NLP recognizes names, entities and relationship from unstructured and free-form text.
Advanced Verification
Multiple verification operator roles can be created to perform data check, assembly errors, rule validation and administrative functions based on security levels and access permissions.
Integration with host systems
RPA compares, verifies and updates the computing systems with the data extracted from the documents. RPA workflow engine can interact with desktop, web browser, and text-based terminals.
Professional services
Use our trained and certified engineers to help configure your system. Use our self-service and instructor-led classes to secure mastery.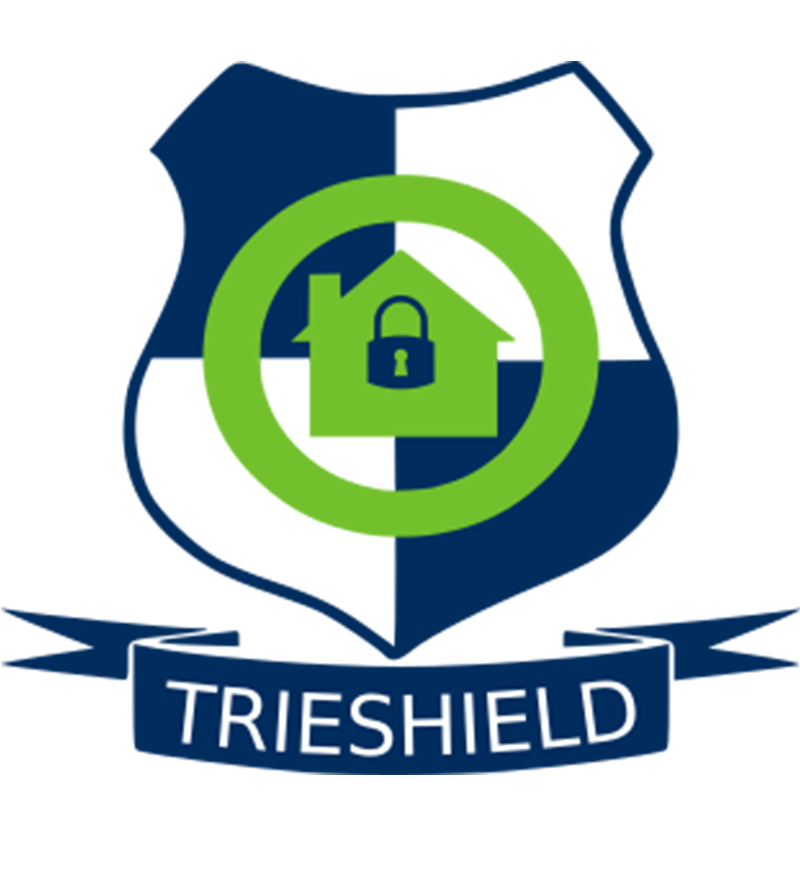 TRIESHIELD
Property Fraud Alert by TRIESHIELD detects all documents being recorded and sends email and text notifications within 24 hours to registered users.
Register

to receive alerts
According to the FBI, property and mortgage fraud is the fastest growing white-collar crime in the United States.
Property fraud can happen when scammers file a fraudulent document which claims ownership of a property and use it to obtain financial gain, causing financial and legal damage to the rightful owner.
While there are many measures you can take to protect yourself, TRIESHIELD - a free notification service to the residents, will alert subscribers when their information is used in any property filing within the government offices.
While TRIESHIELD will not prevent fraud from happening, it provides an early warning system that will allow property owners to take appropriate action should they believe fraudulent activity has occurred with their property.
Click here

for more info
Property Fraud Alert
Subscribers to this service will be notified by email and SMS message when the name they have registered with TRIESHIELD is found on a document recorded in the Public Records department, thus allowing them to respond to a possible fraudulent document in a timely fashion.
Finding a Match
If you have specified the name of a person, then the system will attempt to find either a similar match or an exact match depending upon the user preference. If the name is a business name, then the system will attempt to find the name within Official Records database containing the user specified string. Built with advanced language processing capability, Trieshield can even detect mis-spelled name(s).
Public Privacy Information
Property Fraud Alert is a free service available to all county residents. All information provided by the subscriber, such as email address and/or cell phone number, is held at the highest level of security protection, and is not nor will ever be sold or disclosed to any entity. The purpose of this information is for alert notification only.
Traditionally, in order to obtain copy of a certified record, a trip to the Clerk's office was required. Clerk retrieves the document, stamps it and deliverse it to you. Alternatively, the public may submit a certification request electronically, and the user has to wait for days to receive a copy delivered by post mail.
The public can now access clerkecertify.com to order and receive certified documents in seconds without ever having to visit the Clerk's office. With Electronic Certified Documents, local governments are taking steps to serve a digital society and tackle document fraud while increasing efficiency.
Electronically certified court documents, official records and vital records comply with all State and Federal statutes. Self-validating, tamper-evident, certified copies of documents can be easily validated whether they are in paper form or electronic form.
Click here

for more info
Scan the QR code on the first page of the document to easily verify the authenticity. You can even download the original document for an online side-by-side comparison.
Documents are compliant with the rules of documentary evidence, and admissible as a self-authenticating evidential document in both the federal and state courts.
Statuary fees are collected for the Clerk's office and directly debitted to your bank account. We are fully PCI compliant.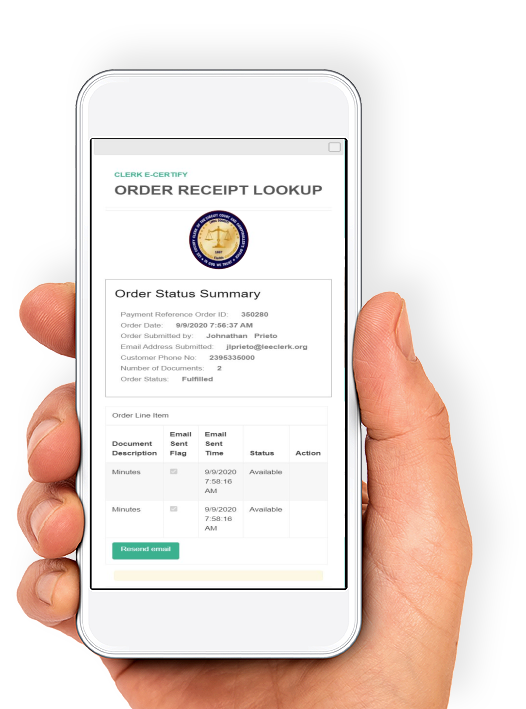 Our Contacts
701 Market Street Suite 111 #109,
St. Augustine, FL 32095
(904) 415-8732
(888) 351-6838